With so many steps in the car buying process, it can be overwhelming to think about where to start. From choosing your dream vehicle, to creating your monthly payment and figuring our what your current trade is actually worth. This process can be stressful and incredibly time consuming, but luckily at Kasper Buick GMC, we offer shoppers in Sandusky, OH and the surrounding area the option to start building their purchase online! When you start your experience on our website, you'll find that buying a new vehicle can be an enjoyable experience from the beginning. 
Before you get started with your online purchase, you'll need to find the right vehicle for you. Whether you're looking for the latest Chrysler, Dodge, Jeep or Ram models, or a previously owned car, truck, van or SUV, Kasper Buick GMC will have you covered. The first step will be browsing our new inventory or used inventory based off your preference. Don't see exactly what you would like? Contact our team and we will be sure to assist you in locating the perfect vehicle for you.
 [New Chrysler Inventory]    [New Dodge Inventory]   [New Jeep Inventory]    [New Ram Inventory]     [Pre-Owned Inventory]
Step One: Customize Your Payment
Once you've find the vehicle that meets your needs, you can use our payment tool that says "Create Your Deal Online - 4 Easy Steps".  From here, you can choose your payment terms and decide whether you would like to configure a payment based off a lease or financing.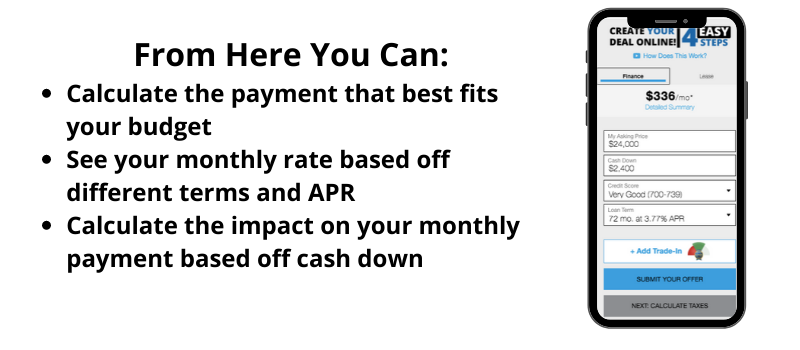 Step Two: Value Your Trade
 Once you've adjusted the terms of your payment, you can click the "Add Trade In" button to receive a Kelly Blue Book value for your trade. All appraisals are conditional terms, based off the vehicles actual condition and history. Once you receive your estimate, you can apply it to your customized deal.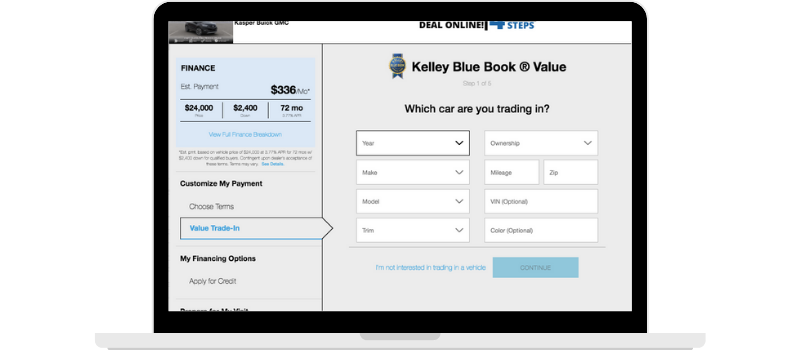 Step Three: Apply For Credit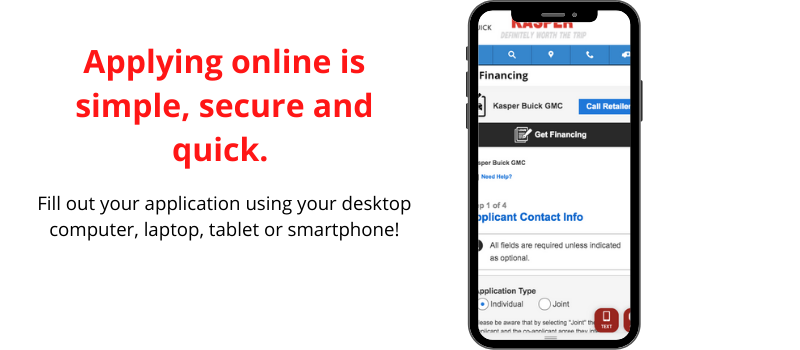 Step Four: Schedule Your Test Drive Or Delivery
 Once you've hit step four, your purchase will be ready to be quickly finalized in store. You can choose to schedule a test drive at our dealership or we will deliver the vehicle to you for your test drive (within provided service area). The vehicle will be sanitized before and after your test drive.
Once You're Finished:
Once you've completed these steps, you can briefly stop by the dealership to sign your finalized paperwork and pick-up your vehicle. Additionally, in local service areas, your vehicle can be delivered by a drive who will bring a physical copy of all your documents to be signed. Those who choose to sign remotely can do so via video conferencing and our drive will return our signed copies once the paperwork has been completed.
Not ready to complete your purchase today?
If you just have questions, that's okay too. Feel free to ask us any questions you would like.