Tired of Hearing "You Don't Qualify"?
If you have bad credit or no credit at all, then you know how difficult it is to get a loan from most car dealerships. They'll tell you that "you don't qualify" or "you're not approved" (sometimes in the nicest way possible) and then send you on your way.
The thing is, you're not the problem. Yes, having bad credit or none at all does make it harder than those with good credit, but a lot of the problem comes from the dealership not having lenders that specialize in helping those with no credit or bad credit.
How To Get A Car Loan For People With Bad Credit / No Credit:
Having bad credit doesn't mean that you can't get a car loan. It just means you need to work with a specialized lender that can create a customized deal for you or a car dealership that has these connections. A specialized lender will usually be small and able to offer customized loans depending on what you need (similar to a Credit Union).
Here at Kasper Chrysler Dodge Jeep Ram, we have great relationships with over 30 different banks and specialized local credit unions, meaning we can arrange a great car loan for you - regardless of your credit situation.
Are You Interested In Joining Our Clean Slate Program?
If so, here are 3 different options:
Method #1: Go view our inventory of new and used vehicles. Once you've found the vehicle that you like, click the red "Request More Info" button on the page and someone will contact you to help you get set up and take that vehicle on the road.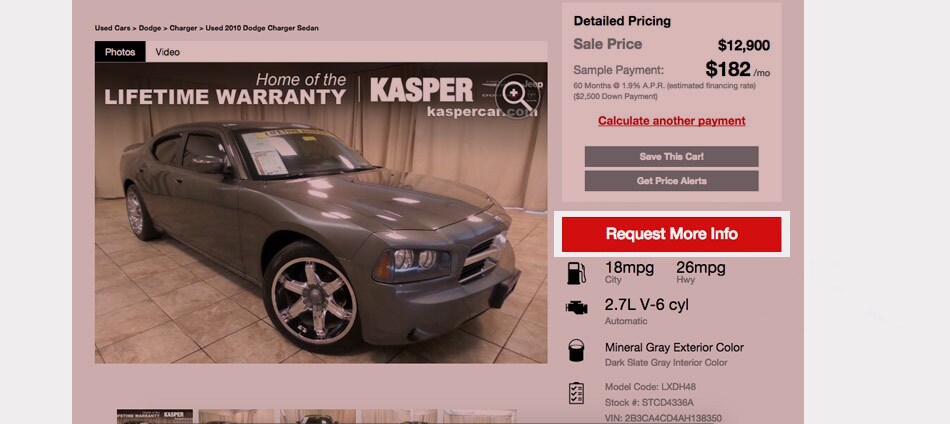 Method #2: Click the banner below to go to visit our virtual finance center and get pre-approved before looking at a vehicle.
Make an Inquiry